One Of The Esteemed Institute Of Kota Fastens Network Challenges & Security With WiJungle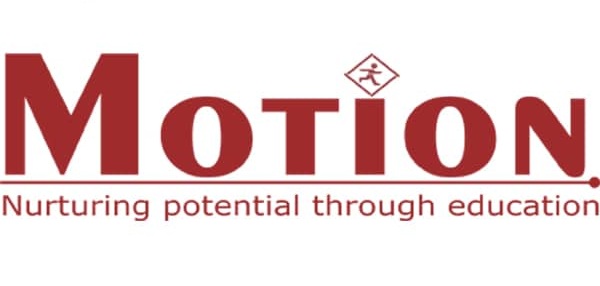 About Motion Classes:
Motion is one of the top Institutes of Kota for JEE-MAIN & ADVANCED, NEET, AIIMS, NTSE, KVPY & Olympiads and a well-known name in the education industry to provide valuable Edu-services to students. Motion is one of the top Institutes of Kota for JEE-MAIN & ADVANCED, NEET, AIIMS, NTSE, KVPY & Olympiads and a well-known name in the education industry to provide valuable Edu-services to students. The foundation of MOTION was laid with the establishment of MOTION IIT-JEE in Dec 2007. MOTION IIT-JEE was the culmination of a desire to start an entrepreneurial venture in Pre- engineering examinations coaching in Kota.
Challenges:
Motion with the use of generic router faced regular difficulty related to unauthorized access and data consumption. The institute's limitation to prioritize the network on multiple WAN link along with virus, malware and mail protection was an another challenge to bring the need of upliftment. Motion after the market research concluded to move ahead with WiJungle and bring the essential changes to curb the day-day issues.
Solution:
The below needed features were delivered by WiJungle as a solution to give the edge.

Load Balancing

The need to balance traffic through two different ISP links made it easy for Motion Classes to have higher uptime. The Active-Active and Active-Backup mode gave them the flexibility to configure it as per their way.

Network Management

Functionalities like Port Forwarding, NAT, DNS Forwarding etc. helped them to prioritize the traffic and setup remote access of LAN anywhere from across the globe.

Clientless Device Management

Creation of IP based policy through WiJungle helped Motion Classes to bypass authentication and apply direct policies on internal devices/systems to access internet.

Content Filtering

As WiJungle is a UTM + Hotspot Gateway so the ability to block pre-defined and manually created categories of Websites, IP, Port, Keyword and Applications made it easy for Motion Classess to restrict their staff members from putting their time to unwanted content.

Bandwidth Management

Bandwidth management feature to limit data and speed usage along with the time cuts down the unnecessary consumption of resources. This helped them to allot different speed, data and FUP usage policies to user systems based on their profile.

Anti-Virus

WiJungle's Gateway Anti-Virus gave them the option to scans packets on HTTP, HTTPS, SMTP, SMTPS, IMAP, POP ports and blocks the file based on their type. Large database of more than 25000+ default signatures with automatic update via cloud ensured the greater security. Storage of threat logs with action helped them with better analysis.

Anti-Spam

Mail protection being the need of hour, Anti-Spam module of WiJungle does the inbound and outbound scanning of packets, real time white/black listing of IP & domain with MIME header check.

Intrusion Prevention System

IDPS module benefited Motion Classes to detect and prevent attacks from within and outside the network. Along with auto updating feature of default signatures, admins can also create their custom IPS signatures & Rules and set the action to allow or drop packets.

Reporting & Monitoring

The inbuilt storage facility to keep surfing logs for a period of 1 year along with search-ability made it easy to handle tracking. Packet Capturing and IP summary features helped them to keep a closed eye on the source and destination of traffic. In depth reports of internet, session and system gave them a concrete picture of real time situations.

Alert Management

This made easy for Motion Classes to instantly receive all important event notifications over mail and telegram. It also made the downtime monitoring of their networking devices like IP Camera, EPABX, Switches and Access Points etc possible with reports.